Pitch Competition
Get your product in front of hundreds of people, including funders and customers at our HR tech startup pitch competition!
Be heard and selected by a distinguished panel of judges comprised of investors, entrepreneurs and senior executives from the human resources community. If you have a breakthrough idea for the digital HR workplace space and are a startup from 0-5 years old, read on and submit today!
Congratulations to the 4 finalists who will advance to the final round of the HR tech Pitch Competition and pitch live at both HR TechXpo San Francisco on 7/18, as well as HR TechXpo Seattle on 8/21!

| | | | |
| --- | --- | --- | --- |
| LearnLux | Moodbit | Physera | TalVista |
2019 Judges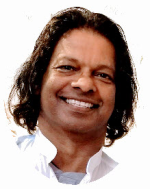 Gopi Mattel
is a serial entrepreneur and currently the Founder/CEO of CellarStone, Inc., a Silicon Valley-based company that provides solutions in the area of Sales Performance Management. Mattel is also the Founder/CEO of MaxBlox, Inc, a Platform as a Service (PaaS) company. Prior to this, Mattel had founded Motiva, Inc, which was acquired by Siebel, Inc. CellarStone and MaxBlox's mission is to create businesses and jobs around the world.
Mattel is a Director of the Founder Institute at its Chennai, India chapter. Founder Institute is an accelerator that helps to create enduring startups.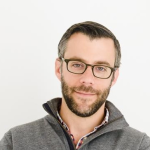 Mike Bergelson
is a 3x founder and CEO currently working with high-growth startups in the Bay Area and NYC as strategic advisor and extra set of hands for the CEO. Additionally Mr. Bergelson is a board member of UpStart Bay Area and is active as an angel investor.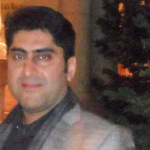 Vince Kohli
a Silicon Valley tech visionary, inventor, and serial entrepreneur of 18+ years. He has extensive experience as a super angel investor, global venture mentor, blockchain popularizer, enterprise software cloud innovator, tech startup advisor, and corporate startup scaleup mentor. He is also a product strategist, visionary design thinker, creator of innovative business models, philanthropreneurologist, and token model economy expert.
Vince is the inventor of 'Problem Thinking' with proven experience working with Silicon Valley accelerators and incubators, as well as corporate venture capital firms. Specific to StartUp, Vince has invented 7 Second Pitch and Quality of Question leads to Prototype to Product. He is the author of a new book, titled Trillion Dollar Question.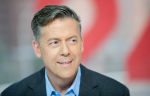 Steve Cadigan
is a highly sought-after talent advisor to leaders and organizations across the globe. As founder of his own Silicon Valley-based firm, Cadigan Talent Ventures, Steve advises a wide range of domestic and international companies that include Twitter, Google, GoPro, The Royal Bank of Scotland, and the BBC. He is also regularly retained by some of Silicon Valley's leading VC firms such as Andreesen Horowitz, Index Ventures, Sequoia, and Greylock Partners for his counsel on a wide range of talent topics.
Pitching Timeline
Pitch applications due
April 30
Semi-finalists notified
Mid-May
Semi-finalists present virtually
June 3
3 finalists chosen by judges, 1 finalist selected by the public [4 for SF event & 4 for Seattle event]
Finalists notified
Mid-June
4 finalists present LIVE at HR TechXpo San Francisco
July 18
4 finalists present LIVE at HR TechXpo Seattle
August 21
2018 Pitch Competition Winner

The world's first game-based AI for hiring top talent.
Scoutible is a game-based hiring platform, using immersive mobile games and sophisticated machine learning to pinpoint perfect-fit candidates for jobs. Scoutible's technology measures a person's unique cognitive and personality traits through gameplay, then spots opportunities where players' attributes match those of a company's proven top performers.
In 20 minutes, you can predict the future performance of a candidate before you've even interviewed them.