Pitch Competition
Get your product in front of hundreds of people, including funders and customers!
As a lead-up to HR TechXpo, we will be holding an HR tech startup pitch competition.
To qualify to pitch, your startup must be from 0-5 years old and be related to solving human problems at work through technology. We are looking for breakthrough ideas and welcome smart, savvy entrepreneurs in the digital HR workplace space to take part. This is an opportunity to be heard and selected by a distinguished panel of judges comprised of investors, entrepreneurs and senior executives from the human resources profession.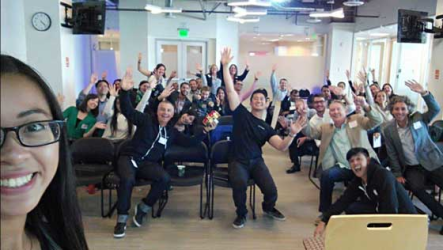 Ready to Pitch? Here's how it works:
Complete the online application for consideration to pitch. The deadline to submit is March 22, 2019 at 4pm PST.
From the applications received, 10 - 12 semi finalists will be selected to give 5 minute pitches via Gotowebinar. Notifications will be sent by April 30, 2019. [PowerPoint presentations during 5 minute pitches are optional]. The pitches will be recorded and shared with the judges, who will select 4 finalists to pitch live at the HR TechXpo San Francisco and HR TechXpo Seattle.
The top 4 finalists will pitch in front of a live audience at their respective HR TechXpo to vie for the winning spot (respective location - SF or Seattle).
The Pitch Competition will be live and the winner will be crowned by attendees. The Pitch Competition winner of HR TechXpo Seattle and San Francisco will each win a small cash prize and a marketing message to Next Concept HR's database of 30,000 professionals.
Pitch Submission Process
Please note, you must complete all pages of the submission process. You cannot "save" your work half-way through and return to it. Once you click "Finalize Submission" on the last screen you will be sent a confirmation and link to return to your submission to make any changes.
1. Click on the "continue" button at the bottom of this page.
2. Enter the proposal information as well as speaker information requested for all pages. You cannot save your entry half-way through. You must click "Finalize Submission" on the last page to submit your entry.
3. Once the proposal is complete, click the Submit Button. You will receive a confirmation email and a link to your newly created Speaker Portal where you can make changes/updates until the
March 22nd
when the submission closes.
4. The speaker(s) will receive all communication regarding the proposal.
5. If you would like to add an additional point of contact to be included in all communication to speakers, please do so in the "Submitting on Behalf of Another" section.
6. The deadline to submit is
March 22, 2019 at 4pm PST.
7. Notification will be by
April 30, 2019.
Review Process
Your pitch application will be scored by various reviewers who are evaluating a number of factors including:
- Overall idea/business model
- Strength of leadership team
- Financial viability
- Presentation/Pitch quality
Apply Now
Past Judges include: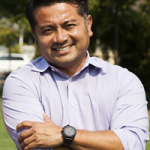 Jose Benitez Cong
is a self-described "Human Capitalist" & "Restless Soul" looking to disrupt in order to make the workplace more human and more effective. He explains that he is part of a Talent Revolution---" basically fixing the biggest frustration in my career and fix my previous mistakes." He was an early employee of Nest Labs which was acquired by Google for $3.2B and also worked for Apple (iPod, iPhone, SPG), LSI, and RBK.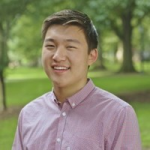 John Hu
is a growth equity investor with Norwest Venture Partners. Norwest is a $7.5B Growth Equity and Venture Capital Fund helping to build innovative and high-impact businesses. Their portfolio includes Uber, Spotify, Jet.com, Casper Mattress, Kendra Scott, Rackspace, LendingClub, Udemy and Infutor. John's background includes being an analyst with Goldman Sachs. He graduated from the University of North Carolina at Chapel Hill with a Bachelor of Science in both finance and computer science.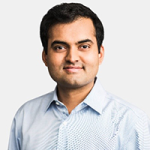 Arun Penmetsa
is a Partner at Storm Ventures and focuses on early stage enterprise software companies, primarily in SaaS, Security and Digital Health startups. He has extensive experience building enterprise software solutions at Oracle and Google. Arun is passionate about healthcare and using technology to improve outcomes and drive efficiency for patients, providers and payers. He is also an investor in several healthcare groups in India where he serves as an advisor on technology and population health. In his spare time, Arun enjoys spending time with family and hiking.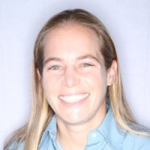 Eve Phillips
is a group product manager at Google. Her education at both Stanford University (MBA) and Massachusetts Institute of Technology (BS Computer Science) has supported her success as former CEO of Chirp Interactive and founder/CEO of Empower Interactive. Her background also includes roles at Greylock Partners and eCert, Inc.. When not working, Eve is an active runner, athlete and mom, and is mayor of the town she lives in (Orinda).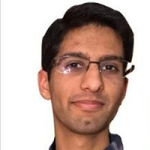 Noorjit Sidhu
hails from past Pitch Competition host, Plug & Play Ventures, where he focuses on Enterprise 2.0. He leads much of the sourcing, vetting, due diligence, and more for Plug & Play's HR tech-focused investments. He also does the same for InsurTech investments. He holds a JD from University of Chicago Law School and did his undergraduate studies at the University of California, San Diego.