Courtney Deimel
VP of People and Operations, Imperative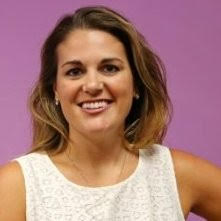 Courtney Deimel connects, inspires, and equips enterprise companies nationwide to create fulfillment for millions of employees. She leads as the VP of People and Operations at Imperative with emotional intelligence and genuine love for the Purpose 2030 mission. Courtney believes that Imperative's purpose powered peer coaching solution is the way to fulfillment and connection in the workplace.
Before joining Imperative, Courtney created an award-winning workplace culture at Red Frog Events while building one of Inc. Magazine's fastest-growing companies in the country. Red Frog Events produced events like the Warrior Dash and Firefly Music Festival which challenged more than 2 million people to embrace their true potential and unite as a community.
Leveraging her past experiences, Courtney is a frequent advisor to purpose-driven employers looking to transform cultures for the new generation. She optimizes the employee experience for her clients around human connection and fulfillment.
She is a proud graduate of the University of Michigan (Go Blue!). You can find her enjoying the seat-back entertainment as she travels from clients to keynotes to visiting family in Erie, PA.