Presenter Humair Ghauri
Chief Product Officer at CareerBuilder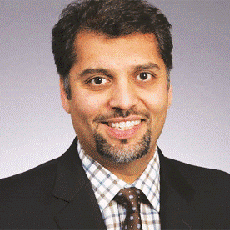 As CareerBuilder's Chief Product Officer, Humair Ghauri leads both product and technology divisions to solve the biggest hiring problems companies and workers face today, all while driving continuous innovation and growth of CareerBuilder's business. A long-time visionary in the human capital space, Ghauri's key focus remains constant – to build groundbreaking solutions across digital and mobile that make recruiting, hiring and managing talent faster, easier and more cost-effective than ever before.
Over the last two decades, Ghauri has developed AR, AI and data-driven technologies that are widely used by human resource professionals, recruiters and job-seekers worldwide. He most recently served as the Chief Product Officer for ADP and has held senior leadership roles for Skillsoft, SumTotal Systems, Oracle and PeopleSoft, overseeing next generation global product and technology strategies. He also has a history of driving engineering and global implementations of ERP software for Fortune 500 companies.
Ghauri holds a bachelor's degree in computer information systems from City University of New York, Baruch College, and a master's degree in networking and telecommunications from Pace University in New York City.