Presenter Ben Mones
CEO and Co-Founder, Fama Technologies, Inc.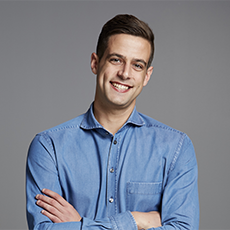 Ben Mones is the co-founder and CEO of Fama, an AI-based solution that identifies problematic behavior among potential hires and current employees by analyzing publicly available online information. He founded Fama in 2015 to address the needs of organizations everywhere that are grappling with the challenges of protecting their workplace culture and preventing harassment.
Prior to Fama, Ben held a number of executive roles at a variety of startups in the Bay Area, including Acceleprise, an independent accelerator focused on enterprise technology, where he served as Entrepreneur in Residence as well as Lanetix, a leading provider of cloud-based customer relationship management platforms as director, revenue operations. He also spent two years at content analytics and insights company Chartbeat.
Ben is also a mentor on the Go-to-Market Advisory Council of Alchemist Accelerator, which is focused on accelerating the development of seed-stage ventures. Ben has been tapped as a guest lecturer at MIT Sloan School of Management, UCLA Anderson School of Management and USC Marshall School of Business, and has also been featured in CNBC, Fast Company, Los Angeles Times, TechCrunch and the Wall Street Journal. He holds a Bachelor of Arts from Vanderbilt University and is based in Venice, California.