Presenter Charu Sharma
CEO, Next Play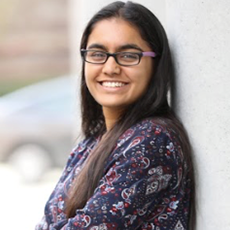 Charu Sharma is the CEO of Next Play, where her team helps companies connect their employees internally for mentoring purposes through their artificial intelligence software product; their advisors include Cultureamp's CEO, Linkedin Executives, 500 startups and SAP.
Charu is a Silicon Valley-based Indian explorer, entrepreneur, and author. With 5 National Awards, expeditions to all 7 continents, over 600 stage shows, and three books published, Charu was enlisted as a "Power Woman alongside such notables as Oprah Winfrey, Sonia Gandhi, and Melinda Gates by Youth Incorporated magazine in March 2012. Charu built two-award winning startup companies out of her college dorm room before getting recruited to LinkedIn to grow their Talent Solutions revenue. Since then, she has dedicated all her savings and her last four years to create a global movement, Go Against the Flow, to educate 1 million women to take risks and build their own businesses. Her team has screened their documentary film all around the world – from the Empire State building in New York to the National Gallery of Singapore.