Presenters
Humair Ghauri, Chief Product Officer at CareerBuilder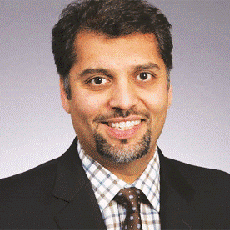 As CareerBuilder's Chief Product Officer, Humair Ghauri leads both product and technology divisions to solve the biggest hiring problems companies and workers face today, all while driving continuous innovation and growth of CareerBuilder's business. A long-time visionary in the human capital space, Ghauri's key focus remains constant – to build groundbreaking solutions across digital and mobile that make recruiting, hiring and managing talent faster, easier and more cost-effective than ever before.
Over the last two decades, Ghauri has developed AR, AI and data-driven technologies that are widely used by human resource professionals, recruiters and job-seekers worldwide.
---
Charu Sharma, CEO, Next Play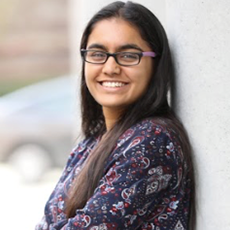 Charu Sharma is the CEO of Next Play, where her team helps companies connect their employees internally for mentoring purposes through their artificial intelligence software product; their advisors include Cultureamp's CEO, LinkedIn Executives, 500 startups and SAP.
Charu is a Silicon Valley-based Indian explorer, entrepreneur, and author. With 5 National Awards, expeditions to all 7 continents, over 600 stage shows, and three books published, Charu was enlisted as a "Power Woman alongside such notables as Oprah Winfrey, Sonia Gandhi, and Melinda Gates by Youth Incorporated magazine in March 2012.
---
Ben Mones, CEO and Co-Founder, Fama Technologies, Inc.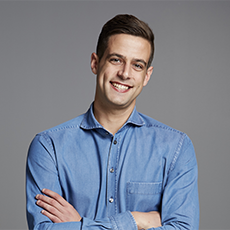 Ben Mones is the co-founder and CEO of Fama, an AI-based solution that identifies problematic behavior among potential hires and current employees by analyzing publicly available online information. He founded Fama in 2015 to address the needs of organizations everywhere that are grappling with the challenges of protecting their workplace culture and preventing harassment.
Prior to Fama, Ben held a number of executive roles at a variety of startups in the Bay Area, including Acceleprise, an independent accelerator focused on enterprise technology, where he served as Entrepreneur in Residence as well as Lanetix, a leading provider of cloud-based customer relationship management platforms as director, revenue operations.
---
Marinus van Driel, PhD, Managing Director -- Talent, Rewards, and Performance at Aon

Marinus van Driel, PhD is a Managing Director within the Talent, Rewards, and Performance practice at Aon. He is responsible for providing strategic, expert advisory, and transition management services to clients related to implementation and maintenance of enterprise-level talent assessment systems.
He has served client organizations in the sectors of aviation, customer service, retail, mining, manufacturing, utilities, legal, and defence. Marinus served as a human capital strategist with a focus on leadership transformation as part of large technology implementations prior to joining Aon. He has also served as an international talent manager with a focus on Latin America, where he guided regional talent management initiatives in seven countries. Additionally, Marinus has extensive experience implementing international talent analytics programs with a strong focus on the United States, sub-Saharan Africa, and Europe.
When not geeking out about talent analytics, he enjoys working on his vintage 1965 pickup truck, doing a bit of fishing, and you guessed it, taking long walks on the beach with his family.
---
Jessica Collier, PhD, CEO, Spot
Jessica Collier, PhD, is the CEO of Spot, an AI reporting tool that makes it safer for employees to speak up and easier for HR to follow up, even on anonymous reports. Jessica is also the co-founder and former VP of Product at All Turtles, a company that builds AI products in San Francisco, Tokyo, and Paris.