Speaking at the HR TechXpo - Two Options
There are two different opportunities to present at the HR TechXpo. First, we are seeking thought-leaders to present for twenty minutes on a contemporary topic regarding HR/Workplace solutions and the intersection/interaction with technology. Past topics included: The New Digital World of Work, Rethink Your HR Systems, Recruiting Technology, Leading Digital Transformation, The Future of HR Technology, Cyber-Security, and HR in AI.
Second, we are seeking startups to participate in our annual Pitch Competition. The first round of the Pitch Competition will be in an online format. Winners of this round will then be invited to present at either HR TechXpo San Francisco and/or HR TechXpo Seattle.
Sound Interesting? Please read important submission information below and
SUBMIT
by March 29, 2019.
Submission Process
Please note, you must complete all pages of the submission process. You cannot "save" your work half-way through and return to it. Once you click "Finalize Submission" on the last screen you will be sent a confirmation and link to return to your submission to make any changes.
1. Click on the "continue" button at the bottom of this page.
2. Enter the proposal information as well as speaker information requested for all pages. You cannot save your entry half-way through. You must click "Finalize Submission" on the last page to submit your entry.
3. Once the proposal is complete, click the Submit Button. You will receive a confirmation email and a link to your newly created Speaker Portal where you can make changes/updates until the
March 29th
when the submission closes.
4. The speaker(s) will receive all communication regarding the proposal.
5. If you would like to add an additional point of contact to be included in all communication to speakers, please do so in the "Submitting on Behalf of Another" section.
6. The deadline to submit is
March 29, 2019 at 4pm PST.
7. Notification will be by
April 30, 2019.
Review Process
Proposals are scored by various reviewers who are evaluating your proposal on a number of factors including:
Does your proposal reflect thought-leadership on a contemporary topic in HR/Workplace and Technology?
Is the content insightful, fresh, and future-oriented and helps our community answer the question, What's Next?
Is the presenter a polished speaker with credibility on the topic?
SUBMIT
Past Presenters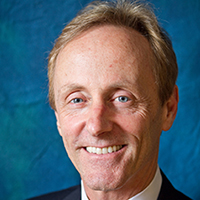 Josh Bersin
Global Industry Analyst and Founder of Bersin By Deloitte
Josh Bersin founded Bersin & Associates (now Bersin by Deloitte) in 2004 to provide research and advisory services focused on corporate learning, leadership, talent management, and HR technology. Josh is a frequent speaker at industry events and has been quoted on talent management topics in key media, including Harvard Business Review, The Wall Street Journal, Bloomberg, The Financial Times, BBC Radio, CBS Radio and National Public Radio.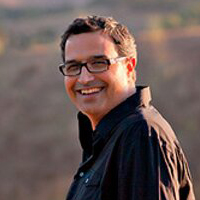 George LaRocque
Principal Analyst and Founder of #HRWINS
George LaRocque, Principal Analyst and Founder of #HRWINS has more than 25 years in the HCM industry. Publisher of #hrwins research and reports on workforce trends and related innovation in tech. He helps employers understand the trends that are impacting their workfoce today and in the future. He helps HR technology vendors with a unique perspective on the HR customers and the changing workforce.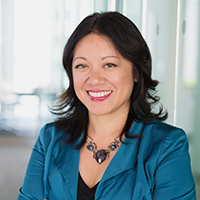 Charlene Li
New York Times Bestseller and Principal Analyst at Altimeter
Charlene Li is a Principal Analyst at Altimeter, a division of Prophet, and author of five books, including the New York Times bestseller,
Open Leadership
and the co-author of the critically acclaimed book,
Groundswell
. She recently published her latest book,
The Engaged Leader
. She is a graduate of Harvard College and Harvard Business School and lives in San Francisco.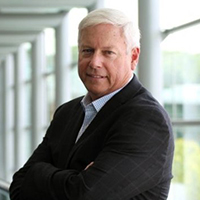 David Swanson
Author of The Date Driven Leader and EVP Human Resources, SAP Americas
David Swanson has 25+ years of human resources management experience with technology leader SAP. He has held executive human resources roles at a number of technology companies supporting global development, marketing, sales and service organizations. Swanson speaks on the future of HR focusing on how HR can make an impact in the business through analytics and big data. He is also co-author of The Data Driven Leader.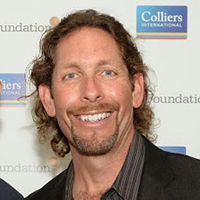 John Younger
CEO and Mojo Master, Hiremojo
John has been featured as a keynote and supporting speaker across the world and is often asked to bring his individual, compelling perspectives on big data, growing companies, being an entrepreneur, team-building, recruiting/hiring and creating a great place to work in the information-age. His current focus with HireMojo is delivering a Hiring Automation Platform that addresses the social issues of having millions of jobs go unfilled.